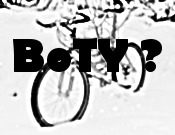 Which was your favourite Bike of the The Month from 2011? Now is the time to decide which of the worthy BoTM winners will take the coveted title of Retrobike Bike of The Year (BoTY) 2011.
Winner will get a some retrobike swag – a hoodie, mug, hat and some stickers.
Poll will end 21st Jan. 2011 23:59 GMT, get your votes in on the poll thread now.