January's BoTM 2009 is ameybrook's 1989/90 Yeti C-26 – 20th Anniversary Special.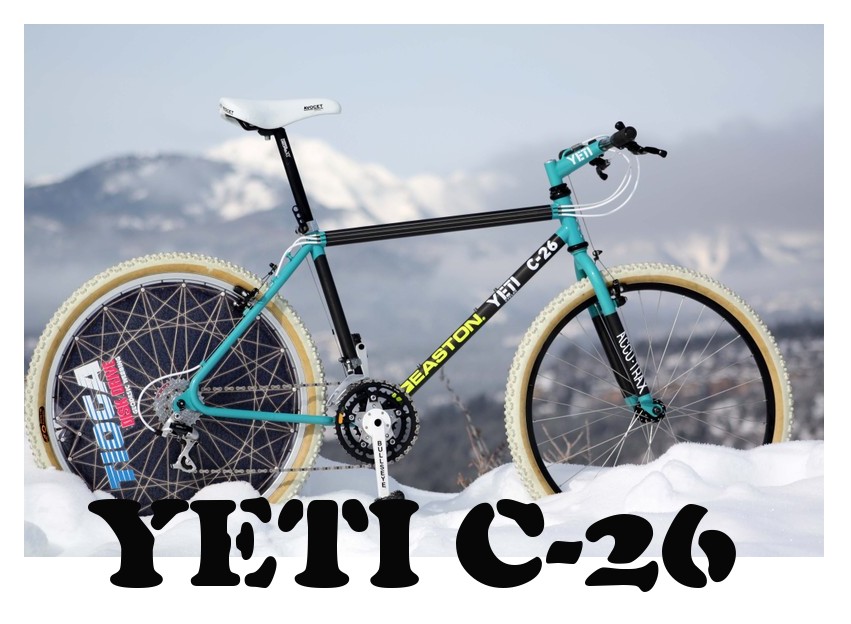 A few words on the C-26 from ameybrook
Very few bikes are as shrouded in mystery and controversy than the Yeti C-26. To many, this frame exists only as internet rumors and the occasional poorly-scanned photo. Like a campfire ghost-story, its cursed tale is told by "cult" bike collectors and enthusiasts as a relic of mountain biking's unadorned past, and its halcyon days of over-abundance. The rise and fall of the C-26 project mimics that of countless other startups from that era, where thousands were thrown at the "next big thing" in design, only to have the company pull up stakes to follow hotter trends that popped up seemingly overnight. Yet, where many exotic frames have vanished into obscurity, the legend of the C-26 endures not as a success, but as perhaps the greatest failure of the impenetrable force that was Yeti Cycles, the big little company that could seemingly do no wrong.
The C-26 name was derived from Chis Herting's first initial and his age at the time he designed the prototype. Essentially, it was a FRO frame using Easton C9 tubes. Herting needed a way to lighten the race bike, and Easton's design seemed the best fit at the time. Yeti produced one bike in 1989, and it made its rounds beneath team rider Russ Worley. After the interest generated from the Mountain Bike Action test in June, Yeti decided make it a production frame and brought it to Interbike. In 1990, select team riders raced on C-26s, however, most of its fame comes from its use during the inaugural UCI World Championships in Durango. Juli Furtado won on her C-26, and John Tomac placed 4th and 6th in the downhill and cross country on his C-26 with drop bars. Sadly, by that time, the sun had set for the project. Yeti boss John Parker never trusted the design, and he shelved it after worlds.
More detail on the build can be found in the forum and on Yeti C-26 net.